<!– 336×280 ad unit –>
One of St. Hubert's Animal Welfare Center's animal control officers received a call regarding a little dog who had been abandoned in the freezing cold outside of an apartment complex in Irvington, New Jersey.
The dog, now named Lux, was tied up to a pole with a rope and was in an immense amount of pain.
Not only was he suffering from the cold, but he was also matted so badly that it had blocked circulation to one of his paws. Every time he moved, the mats would punch his skin, which grew extremely uncomfortable.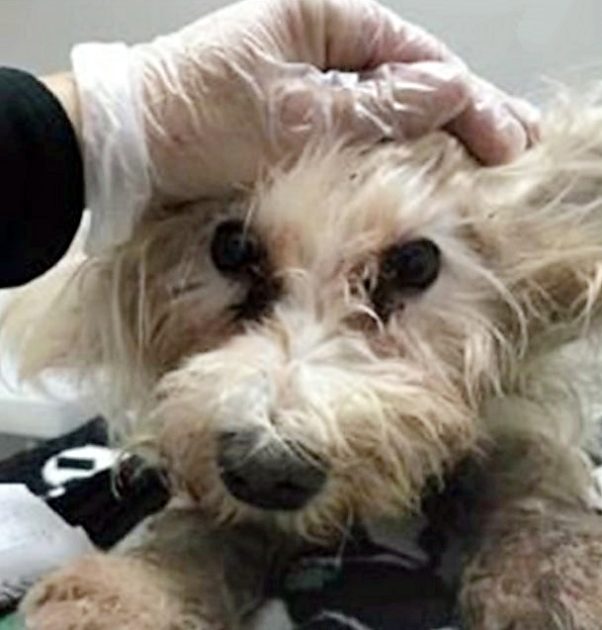 St Huberts Animal Center/Facebook
One the officer cut Lux free, he rushed him to a nearby emergency veterinary hospital, where staff quickly got to work, cutting the matts from Lux's little body and treating his wounds.
Sadly, the paw that had lost circulation was already too damaged to be saved and his whole leg needed to be amputated.
He is now learning to walk on his own on his three legs in his loving foster home, where he is getting round-the-clock care. Lux is described as "the sweetest dog" and loves sleeping by the fireplace.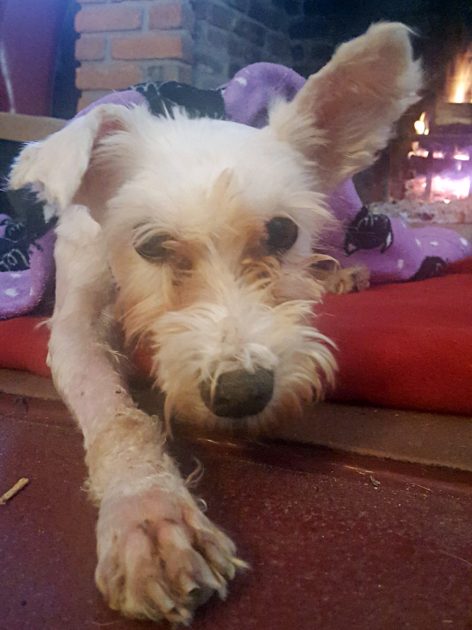 St. Hubert's Animal Welfare Center/Facebook
His pain is being managed and his quality of life has improved significantly since he was rescued. Although he has a long road ahead, he is expected to make a full recovery.
The center is now offering a $5,000 reward for any information leading to the identification and arrest of the person(s) responsible for Lux's abuse.
If you have any information on who may have done this, please contact animal control officers at 908-526-3330.
H/T to News 12 New Jersey.
Please 'SHARE' to pass on this story to a friend or family member