<!– 336×280 ad unit –>
Prepare yourself, this video is going to make you cry — but your tears won't be of sadness. They'll be tears of joy!
This heartwarming video is overwhelmingly adorable, but it also gives us all something to think about.
The message is simple: "If we could live happy and healthy lives without harming others, why wouldn't we?"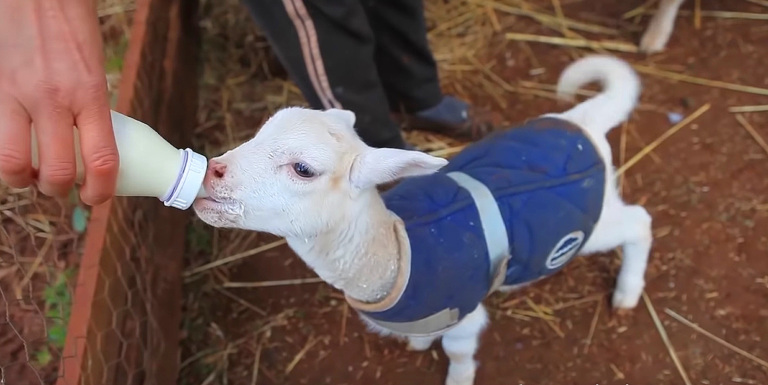 Source: Edgar's Mission / YouTube
Edgar's Mission farm sanctuary in Melbourne, Australia, rescues and provides a safe and peaceful place to all animals in need.
An estimated 500 million "food" or "production" animals in Australia are excluded from the protections of animal welfare legislation.
"Food" animals endure a life of misery, barely able to move without ever seeing sunlight.
Thankfully, Edgar's Mission has saved thousands of animals from that fate. The video showcases just how happy these animals can be if they are free to live happy, healthy lives.
Source: Edgar's Mission / YouTube
All animals have the need and desire to experience life freely. Not only that, but their lives should have joy, meaning, and purpose.
They should be free to make their own choices, embark in epic adventures, whether that is a climbing competition with their siblings and friends or just simply having a mud wrestle with themselves.
Source: Edgar's Mission / YouTube
Edgar's Mission and millions of people around the world consider animals to be friends (and not as food) and yet the question remains:
Please 'SHARE' to pass on this story to a friend or family member