<!– 336×280 ad unit –>
Dogs are incredibly loyal animals. They're so devoted that they always just want to be by their owner's side — even after they pass away.
That was the case for one heartbroken dog, who was found laying by her deceased owner's side after her death. But that sad sight led to a happy ending, as the dog now has a new home.
According to Pima Animal Care Center, animal protection officers were called to a house in Arizona after the homeowner passed away.
There, they found Gidget, the woman's dog — who, heartbreakingly, was still laying by her late owner's side.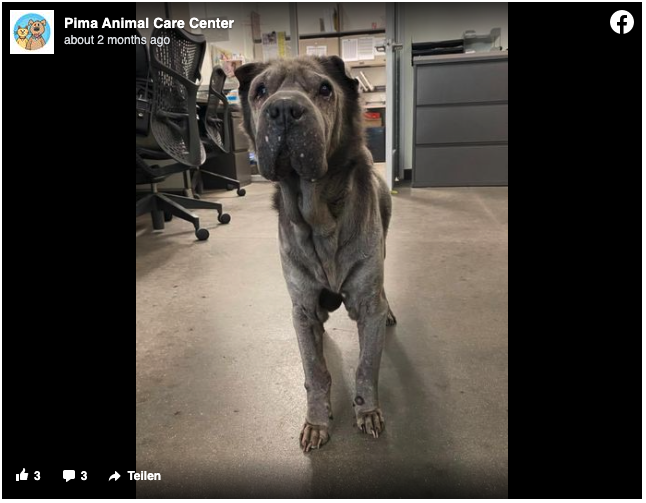 Gidget was so still, so unwilling to move away, that the responders thought the 13-year-old dog had died, too.
PACC took the grieving dog in, and was checked by vets. They said that while she had some hair loss and lumps, she was most of all suffering from a broken heart: "Overall she just seems really sad," the care center wrote.
Making Gidget's situation even worse was that she no longer had a home after her owner died. Her rescuers didn't want to see her go to a kennel, but finding a new home for such an old dog is never a guarantee.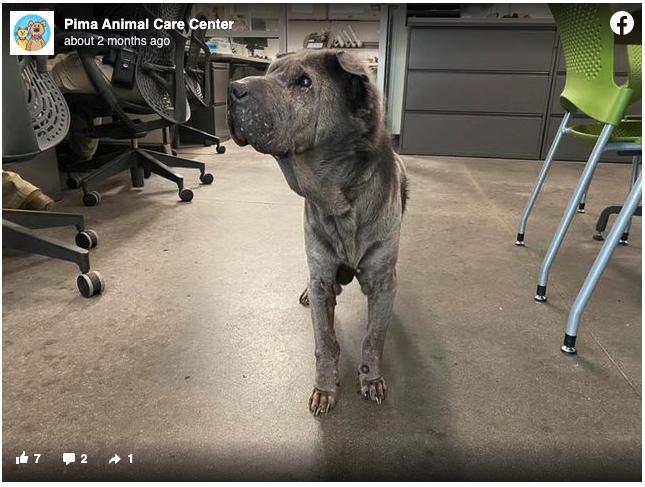 But thankfully, Gidget's sad story has a happy ending: PACC reported that Gidget has now been adopted.
While it's clear that Gidget loved her owner, we hope that her new family can help mend her broken heart and make her happy for the rest of her life.
Share this story!