<!– 336×280 ad unit –>
It's no secret that puppies have a higher chance of getting adopted than an elderly dog.
Puppies are cute and easy to train. They stumble around and jump on laps. They can keep up with joggers and athletic humans.
But senior dogs have a lot to offer, too. They are much calmer, have already been trained, and are much better with children.
Most importantly, these dogs only have a few years left on earth, and it would just be amazing if they get to spend their last few days on earth in loving company.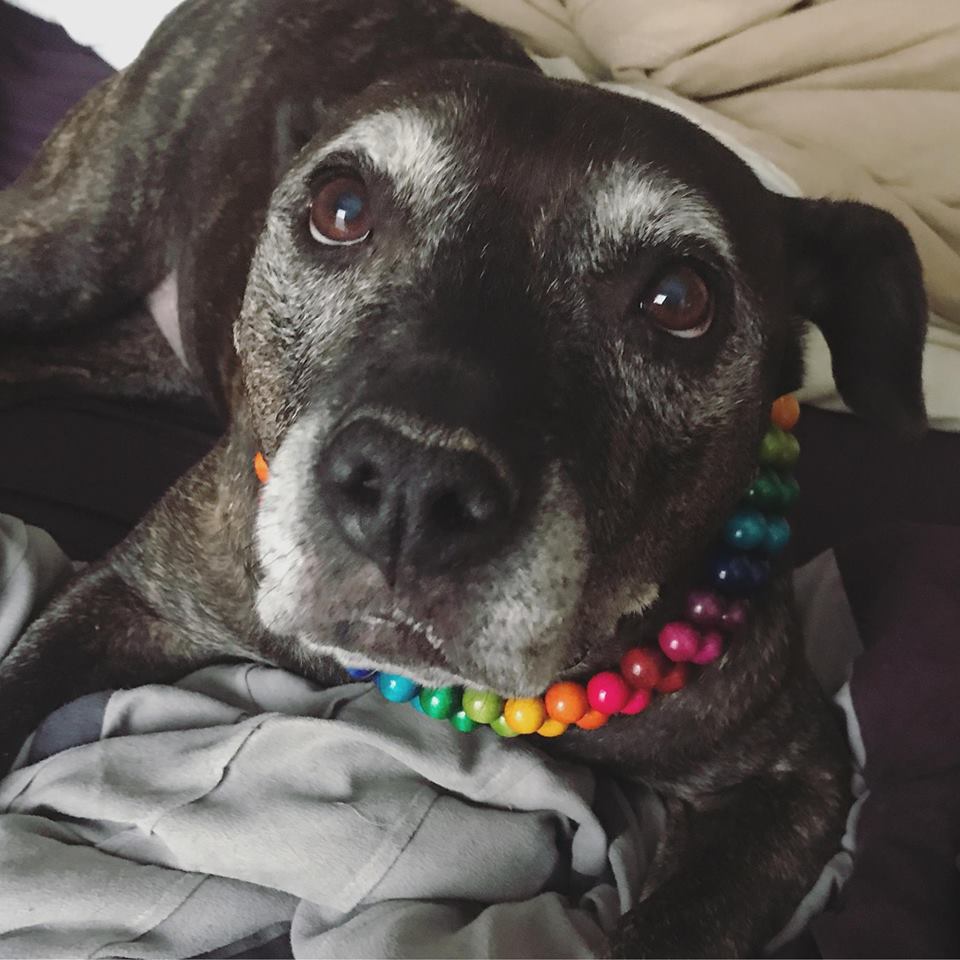 Source: Kaylee's Bucket List
Well, that's what one family set out to do. Melissa Davis and the rest of her family wanted to adopt a senior dog.
They went to BARCS or Baltimore Animal Rescue and Care Shelter in Maryland in June. Melissa's daughter, Raven, had specifically asked her parents for a senior dog.
While looking around the shelter, they were introduced to Kaylee, an 11-year-old American Staffordshire terrier.
Kaylee wasn't a stray, but her owners surrendered her to the shelter because they could no longer afford to care for her health.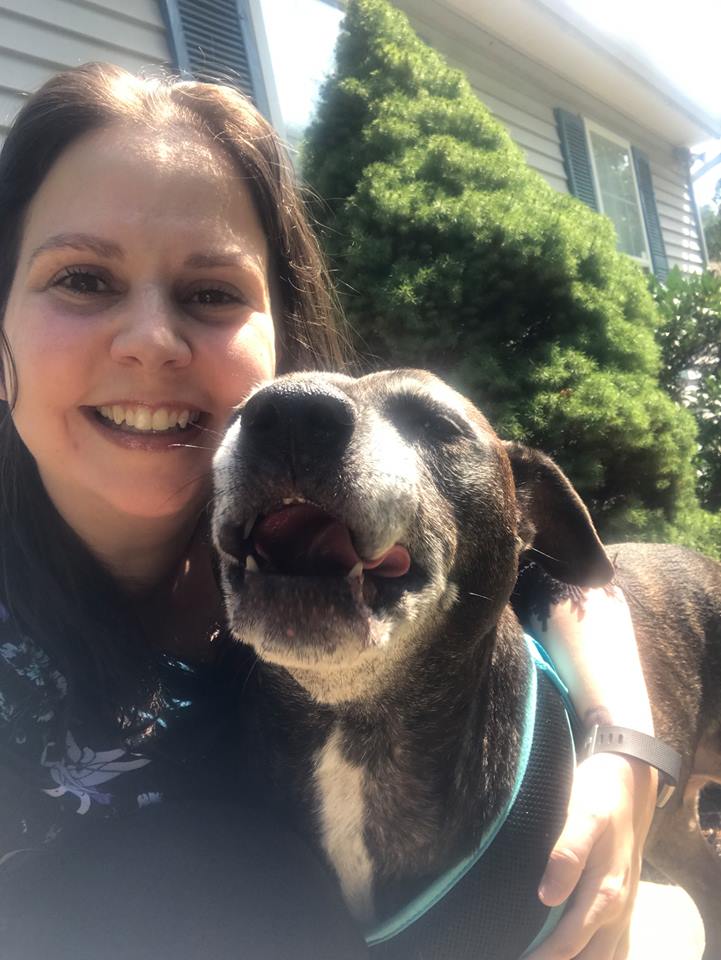 Source: Kaylee's Bucket List
Kaylee, who would be around 65 years old if she was human, had several conditions. The family were told that the senior dog they wanted to adopt had early kidney disease, a torn ACL, and thyroid carcinoma.
Any other family might have balked at the idea of spending so much money and time taking care of a not-so-healthy dog.
But this family was different. They knew what they were getting themselves into, and they went and adopted Kaylee anyway.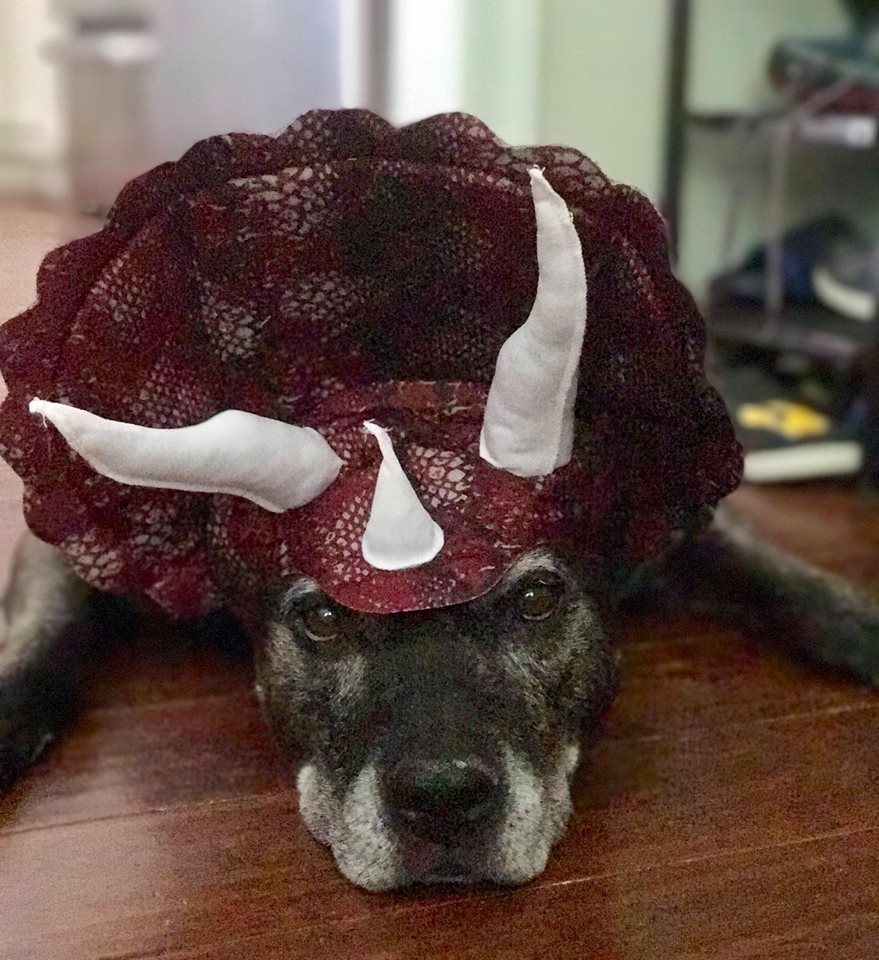 Source: Kaylee's Bucket List
Most importantly, they made her a bucket list, so that she could enjoy her last years on earth happily.
Because BARCS had a lot of senior dogs who needed care, the family decided to submit their story to Petco Foundation's Holiday Wishes campaign, which awards grants to various organizations. The amount ranges anywhere from $5,000 to $100,000.
And Kaylee's story got the BARCS community a grant of $10,000, so that the shelter can continue to care for its residents.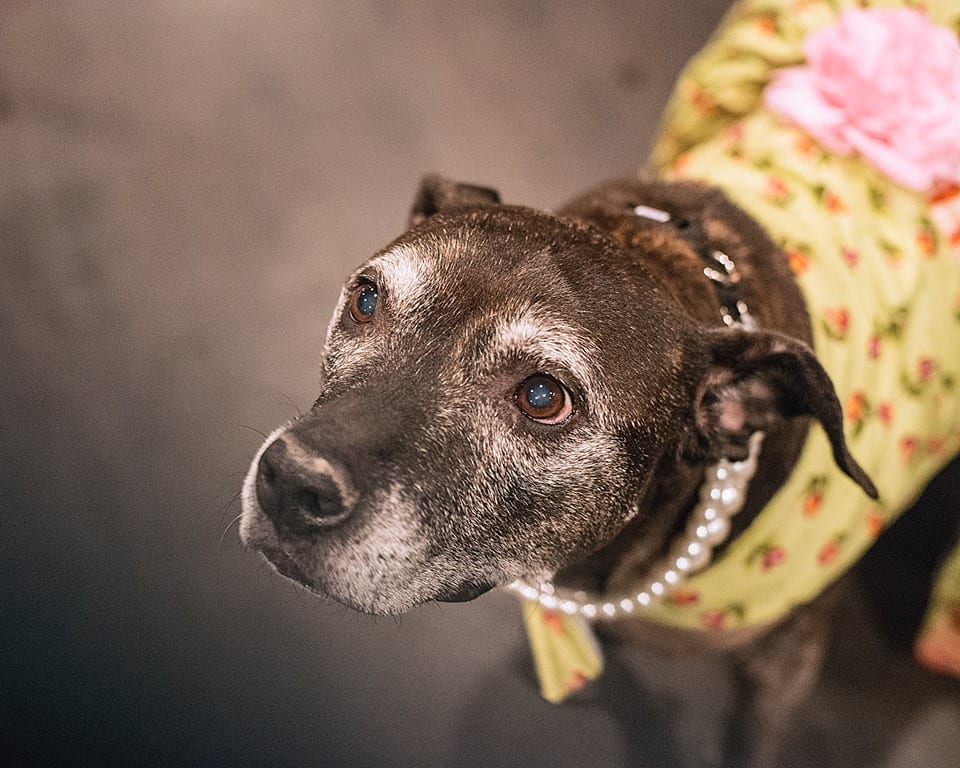 Source: Kaylee's Bucket List
In an interview with The Baltimore Sun, Raven said that Kaylee was a very loving and energetic dog. However, they learned that the senior dog had terminal cancer, so the family made her a bucket list.
"She likes wearing costumes and she talks a lot. She's a really fun dog. She kept trying to go around chasing squirrels. That was really fun."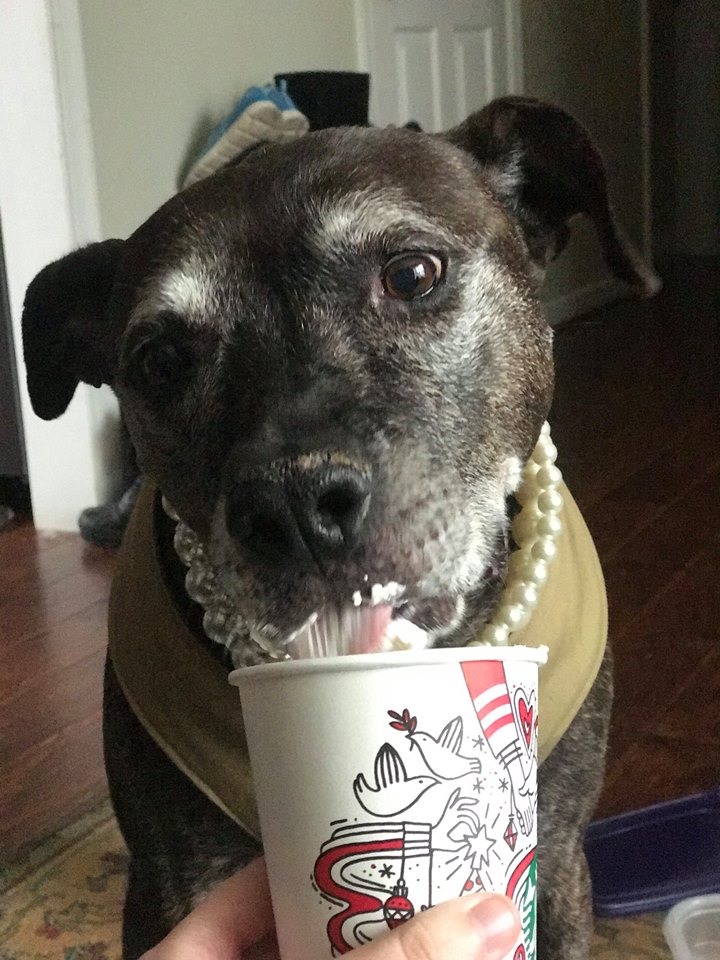 Source: Kaylee's Bucket List
The family went on a lot of picnics with Kaylee, who also had a birthday party at a dog-themed bakery and other shenanigans. It wasn't easy on the budget, though, since even the kids gave up their Disneyland dream for Kaylee. But the entire family said she was worth it.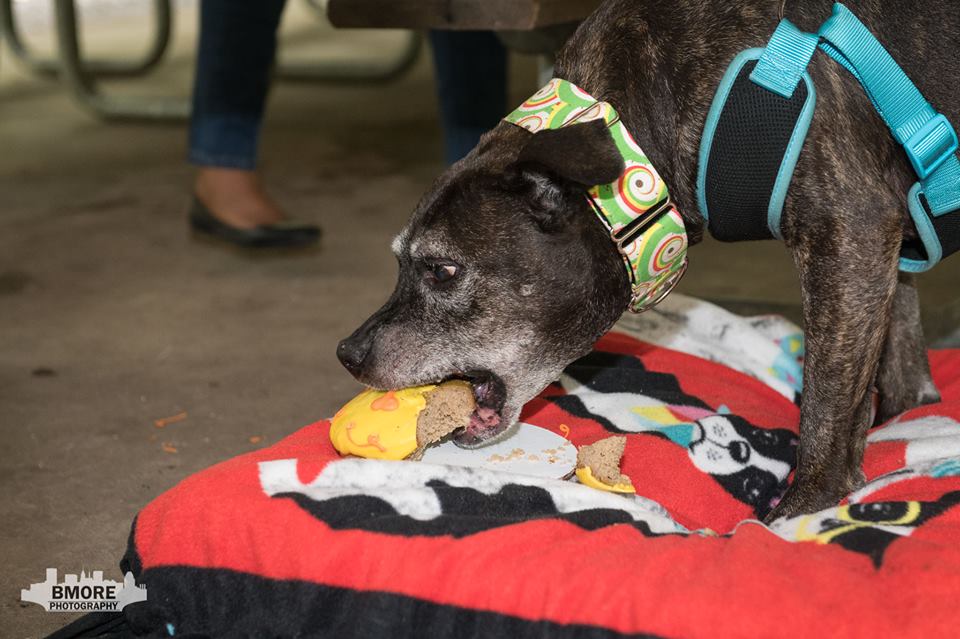 Source: Kaylee's Bucket List
Melissa never regretted taking in Kaylee.
"People have this idea that senior dogs aren't worth adopting because of the little time they have left. They are the perfect companion. They are calm. They are fantastic companions. They are worth every penny you put into them. There is something special about an old dog."
Caring for a senior dog is not always rainbows and pot of gold, though. Shortly after Kaylee was adopted, she passed away. The first year anniversary of her passing was last January 2019.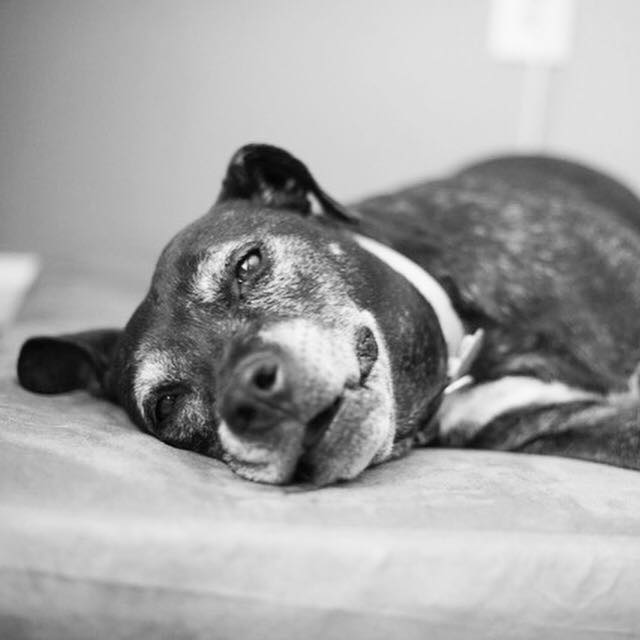 Source: Kaylee's Bucket List
A Facebook account had been created to document Kaylee's journey, titled Kaylee's Bucket List, and Melissa has kept it up, posting about other senior dogs who are in need of a new home.
What Melissa hopes to achieve with Kaylee's story is that more and more people would be willing to adopt and take in elderly dogs. They are usually the last to get a family, and they are the ones who need a lot of love.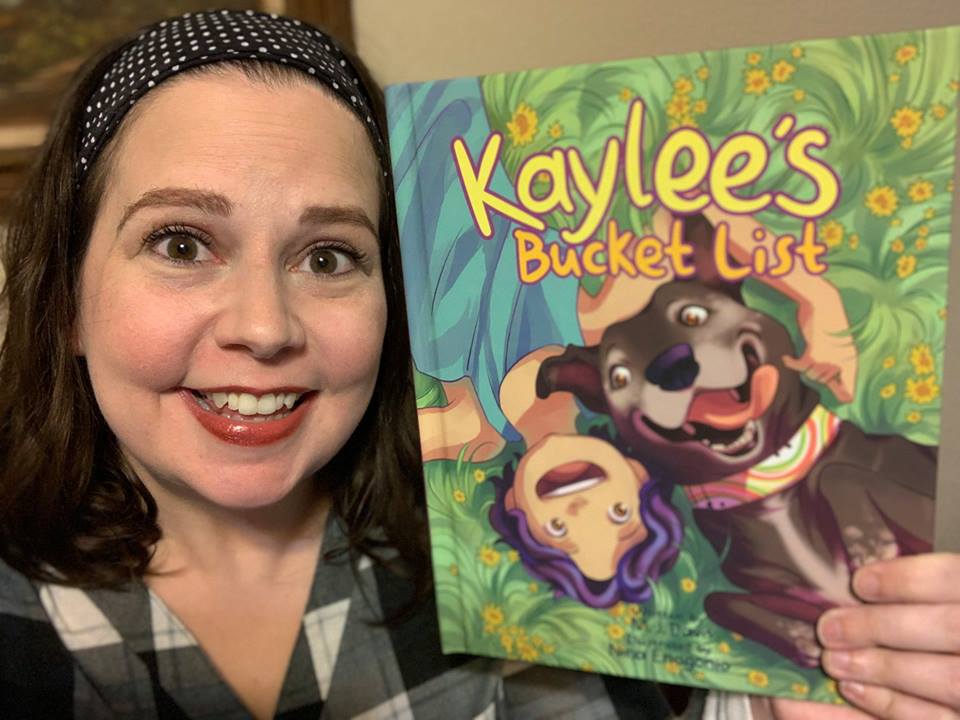 Source: Kaylee's Bucket List
And because of that, Melissa wrote a book on Kaylee's story, to support shelters and animal welfare organizations. May Kaylee's story, indeed, touch the hearts of many and open their eyes to the joy and love adopting a senior dog can bring.
Please SHARE this with your friends and family.
I cried while making it. I cried while watching it. There's a big hole in my heart without her here.If you would like to honor Kaylee's life with a donation, we would love for you to visit the websites for Senior Dog Sanctuary of Maryland or BARCS Animal Shelter.I've been getting a lot of PMs and comments about Kaylee's book. It will not be out until June 2018, but can be preordered at www.authormjdavis.com

Posted by Kaylee's Bucket List on Thursday, January 18, 2018
Source: The Baltimore Sun