<!– 336×280 ad unit –>
Henry the Golden Retriever was wandering alone in obvious distress. Police officers found him and were in shock– not only was Henry homeless and in need of basic care, he was carrying around a tumor that nearly doubled his weight.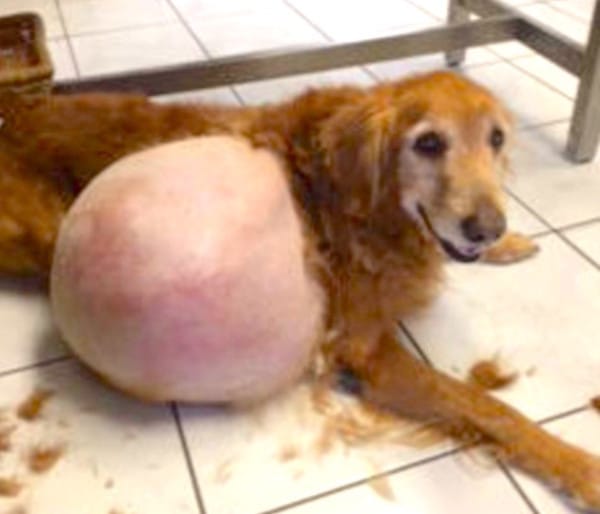 Newport Beach Police Department
For a tumor to grow to 46 pounds meant Henry was severely neglected for a long time. The officers couldn't fathom what he had been through.
The tumor was so large that he couldn't even go to the bathroom properly. His situation was heartbreaking. The officers knew they had to do something and it had to be fast!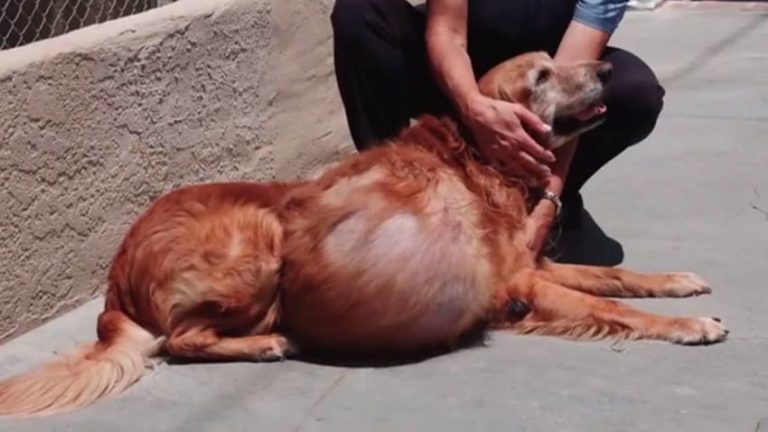 KTLA/Facebook
Numerous vets declined to operate on Henry, claiming it was too risky. Then, finally, they found a veterinarian willing to take a chance on the deserving pup. The surgery was expensive but public donations took care of that. YAY.
There was no excuse for any dog owner to allow a tumor to grow to this size. Even if medical care was too expensive, there were programs in place to help. Henry's owners were just plain cruel.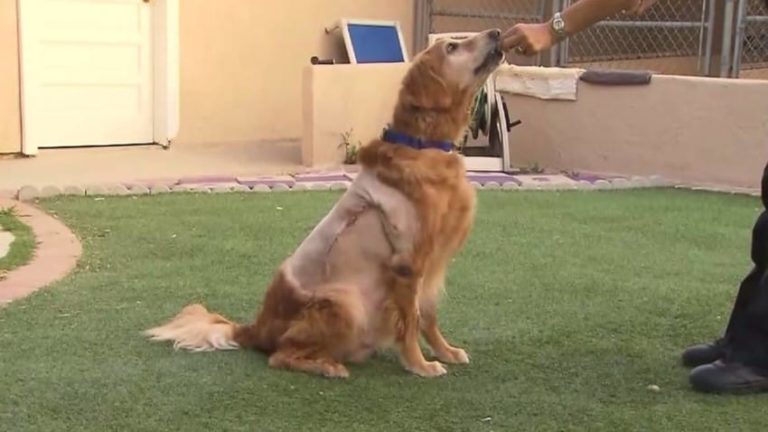 KTLA/Facebook
Upon further investigation, police got a tip that Sherri Haughton of Newport Beach was Henry's original owner. But she pretended she found him as a stray and he was already carrying the massive lump.
Officers saw right through her story and charged her with animal cruelty and neglect as well as obstruction for giving false information to the animal hospital.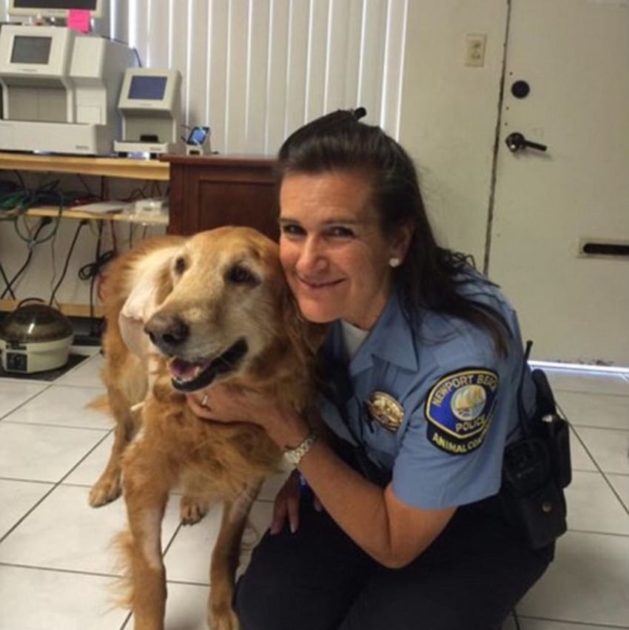 Newport Beach Police Department
Henry's transformation is nothing short of a miracle. Henry's recovery is nothing short of a miracle either! So many people wanted to give up on him but not the officers who knew Henry was a true doggy warrior!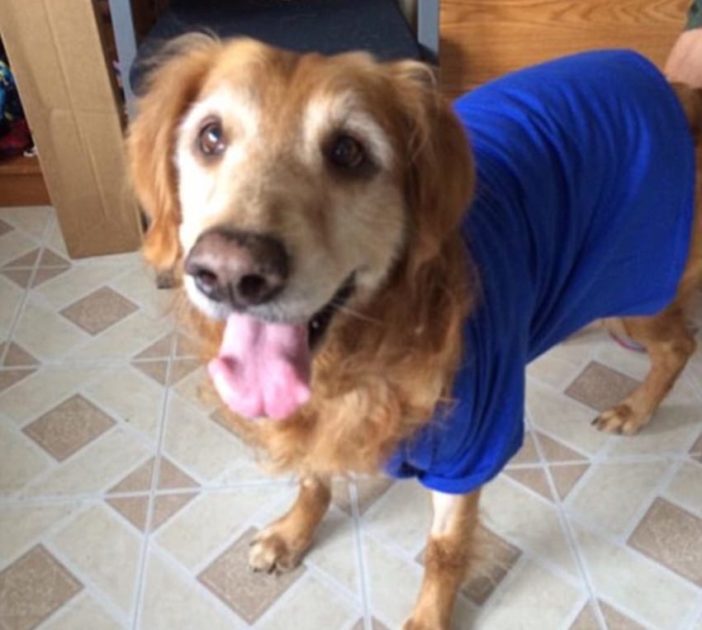 Newport Beach Police Department
See Henry's triumphant story in the video below!
Please 'SHARE' to pass on this story to a friend or family member