<!– 336×280 ad unit –>
DACHSHUND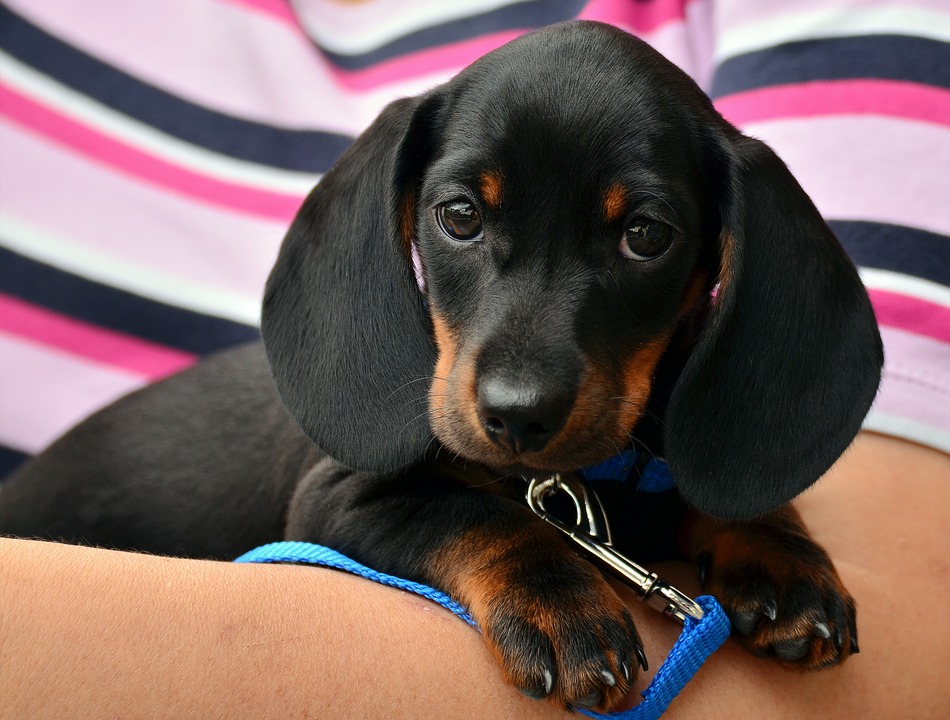 This canine specimen reminds us of a tasty sausage, it is literally called 'the sausage dog'. It has its origin in Germany.
Initially, the Dachshunds were used for hunting of vermin whose aim was to protect the barns of the rats and to avoid big plagues.
This puppy has a curious characteristic, has short legs that make it look like a dwarf dog, something like Thumbelina, the smallest horse in the world. But, no… it is its nature.
It is a very playful, friendly dog and it conquers the hearts of those who come to know it. It is even very clean. That's worth gold!
It measures an approximate of 6.69 inches to 9.84 inches, and can weigh up to 19.8 pounds.
If you are looking for a dog with these characteristics, the sausage dog is perfect for you. Also, look at them! They are super tender!