<!– 336×280 ad unit –>
How often do we get the chance to see a baby kangaroo hopping around? Not that often I guess. Well, if you love these magnificent creatures you may want to take a look at the cutest little joey out there.
This baby is taken care of by Chris 'Brolga' Barns who runs the kangaroo sanctuary Alice Springs in Australia. Bradley, the tiny kangaroo, is an orphaned six-month-old baby whose mother was killed and has been part of the sanctuary ever since.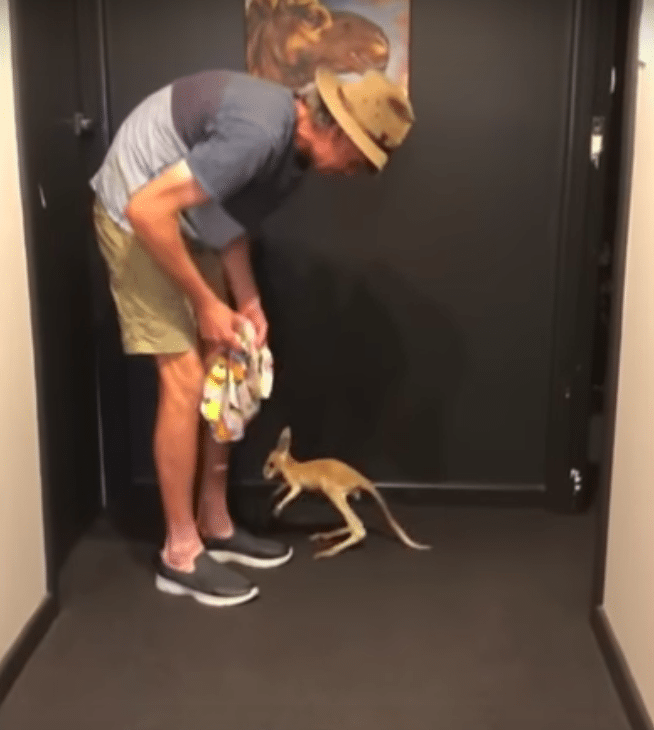 Source: YouTube
Watching Bradley come in front of the camera is so sweet it puts a smile on our faces and the way it bonds with his carer is just too cute for words.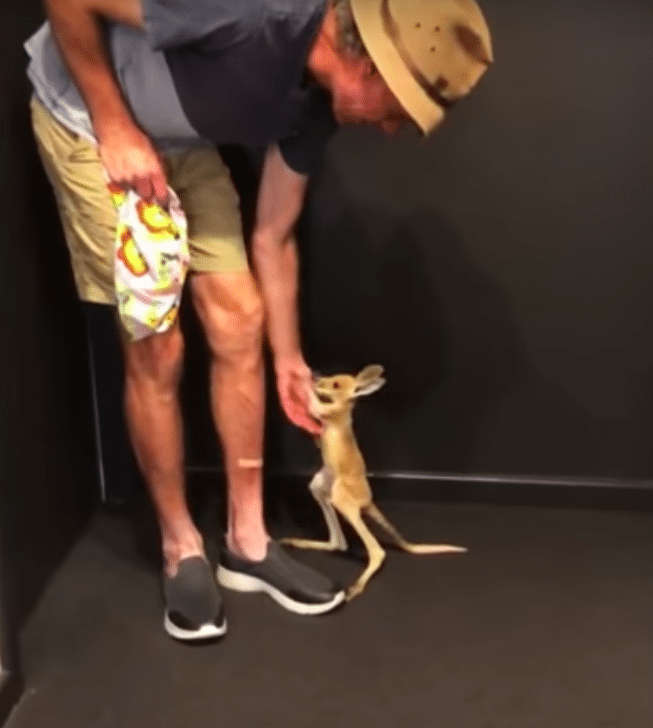 Source: YouTube
Chris knows how to treat Bradley the right way, so this loving kangaroo trusts his carer so much that he loves him as though he was his mommy. His real mother was killed by a driving vehicle and ever since, Chris carries Bradley in a pillowcase that resembles a mother's pouch. This makes the little one feel safe and comfortable.
Chris is an expert at what he does and this isn't the first baby kangaroo he worked with.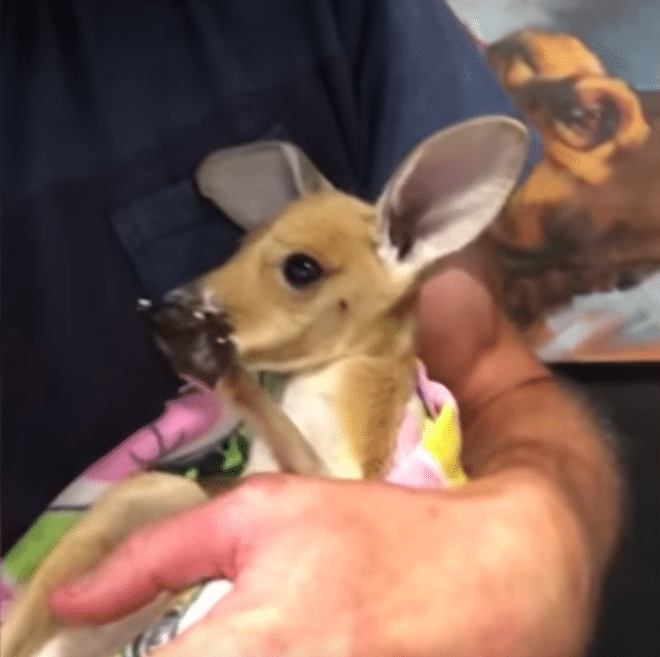 Source: YouTube
Chris's wife, Tahnee Passmore-Barns, also helps run the sanctuary and she says how Bradley is allowed to hop around the house because that's how kangaroos build their strength.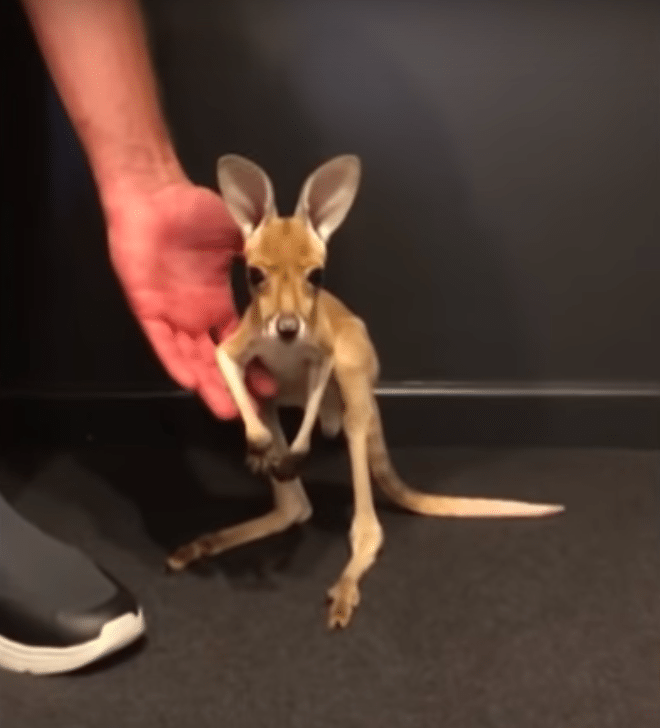 Source: YouTube
The couple says they enjoy the time they get to spend with Bradley because he won't be a baby for long. He will grow into a big boy. Male kangaroos reach up to 2 m (6 ft 7 in) height and weight around 90 kg (200 lb).
But until the come comes for the sweet kangaroo to be released in his natural habitat they will get to bond with him and create sweet memories.
Please SHARE this with your friends and family.