<!– 336×280 ad unit –>
Elephants are amazing, majestic animals, but sadly their populations have shrunk in recent decades, to the point that they are now considered an endangered species.
So it's always good news when a new elephant is born into the world, a step towards ensuring their future for another generation. And in an incredibly rare feat, one elephant mother gave birth to not one but two babies — the first set of twins their country has seen in 80 years.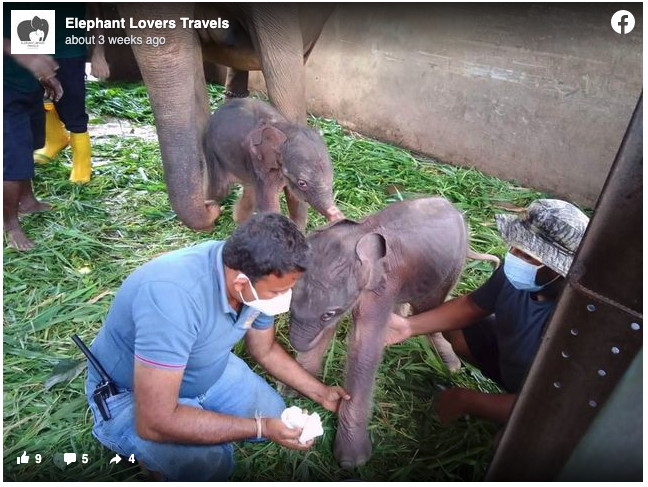 Pinnawala Elephant Orphanage is an elephant sanctuary in Sri Lanka. According to Reuters, it was established in 1975 to care for the country's elephant population when they needed rescue.
They are now home to 81 elephants, and suddenly got two more recently after a 25-year-old female named Surangi gave birth to twin boys.
"Both the calves and the mother are doing fine," Renuka Bandaranaike, head of the orphanage, told BBC. "The babies are relatively small, but they are healthy."
It is the second birth for Surangi, who had her first baby boy in 2009. The twins' father is named Pandu, another resident at the orphanage.
But this birth is significant by how incredibly rare it is. Elephants do not often give birth to twins, and Sri Lanka, home to 7,500 elephants, has not seen a twin birth in nearly a century.
Expert Jayantha Jayewardene told BBC that the last recorded twin birth in the country was 1941, 80 years ago.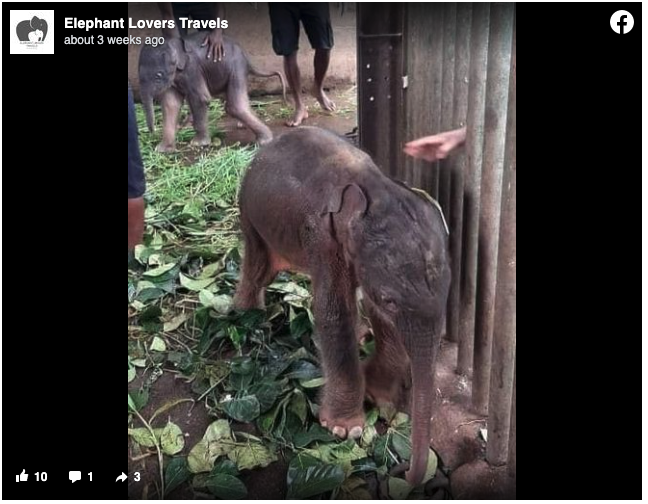 What a milestone. We hope these beautiful twin elephants grow up happy and strong together and get the best of care.
Share this story if you love elephants!