<!– 336×280 ad unit –>
Dogue De Bordeaux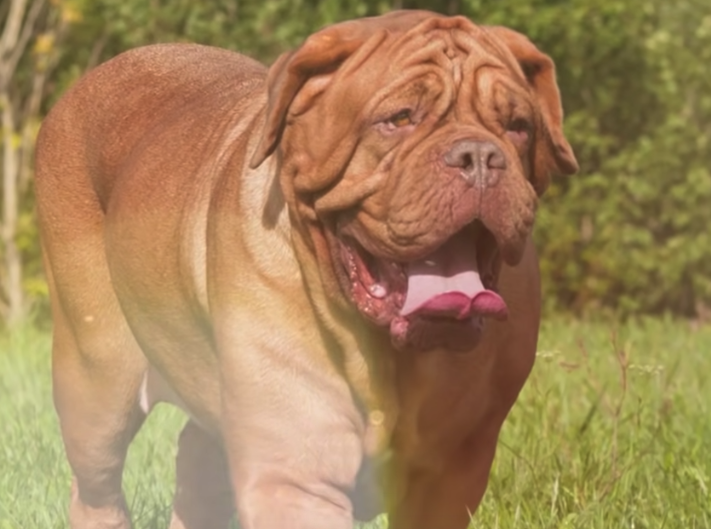 Source: Interesting Facts/Youtube
The Dogue De Bordeaux is a massive breed that can grow between 23 to 27 inches at the shoulder and weigh a minimum of 110 pounds (50 kilograms).
The interesting thing about this animal, aside from its characteristics, is that it's faced extinction during the 20th century. And in 2013, there were only 5,000 known registered animals in the USA.
That said it is a very rare dog breed and the cost of owning a puppy can be around one thousand dollars ($1000 USD) to thirteen hundred dollars ($1300 USD), aside from all the other expenses of feeding a large dog and taking care of them.