<!– 336×280 ad unit –>
7. American Bulldog + Boxer = Bulloxer
A Bulloxer is often mistaken as a Bull Boxer, which unlike the former, is a mix breed of a Boxer and an English Bulldog.
A cross between an American Bulldog and a Boxer is known as a 'Bulloxer'. Belonging to the group of working dogs, Bulloxers are extremely clever and very friendly animals.
Gregarious in nature, they make for a very valuable family member or a precious companion. They are very friendly to the children and other pets in the household too. They can be real fun to be around, be it indoors or outdoors.
These dogs are known to be smart and quick learners, and can be trained very well. They have a very strong desire to constantly please their owners.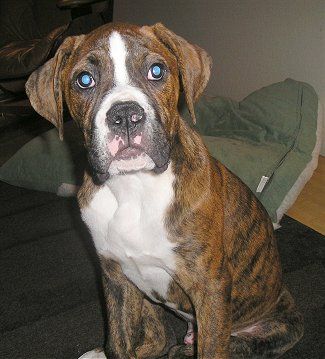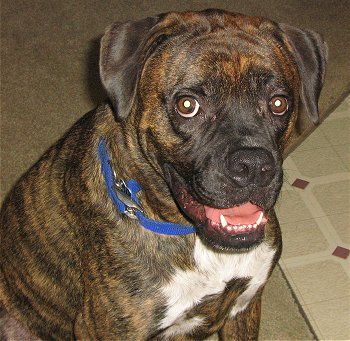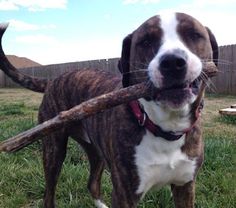 Move on to the next page for even more Unreal Boxer Cross Breeds pics!
Next up: English Bulldog + Boxer = The Bull-Boxer!!